– driver forlagsvirksomhed – udgiver cd'er og bøger
Erotiske anslag
– sommeren 2018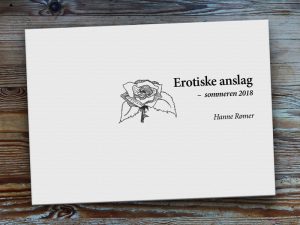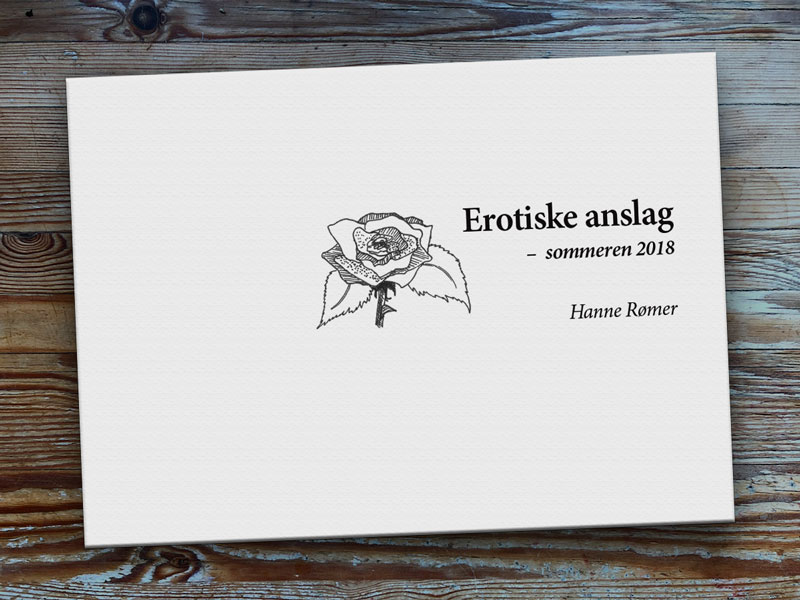 Udkom midt i november 2018
Erotiske anslag – sommeren 2018 er en lille digtsamling med et par mindre prosastykker, der beskriver en stormende forelskelse hos en næsten 70-årig kvinde, der møder en jævnaldrende klassekammerat fra gymnasiet.
Duo Compositions
"Duo Compositions" af Hanne Rømer & Marietta Wandall
2013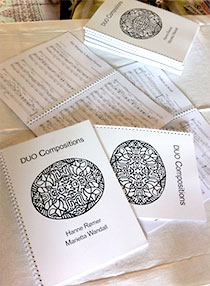 30 kompositioner for klaver og saxofon eller et andet melodiinstrument – lige til at spille og fornøje sig med. Køb hæftet ved at sende en e-mail til info@hanneromer.dk med oplysninger om navn og adresse. Du betaler med en bankoverførsel. Nodebogen kommer til at koste ca 150kr.
Download noder: Eb-parts og Bb-parts


Fantasia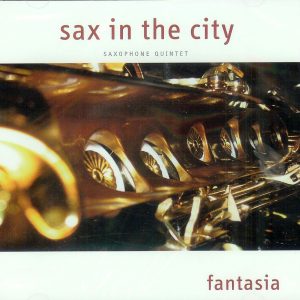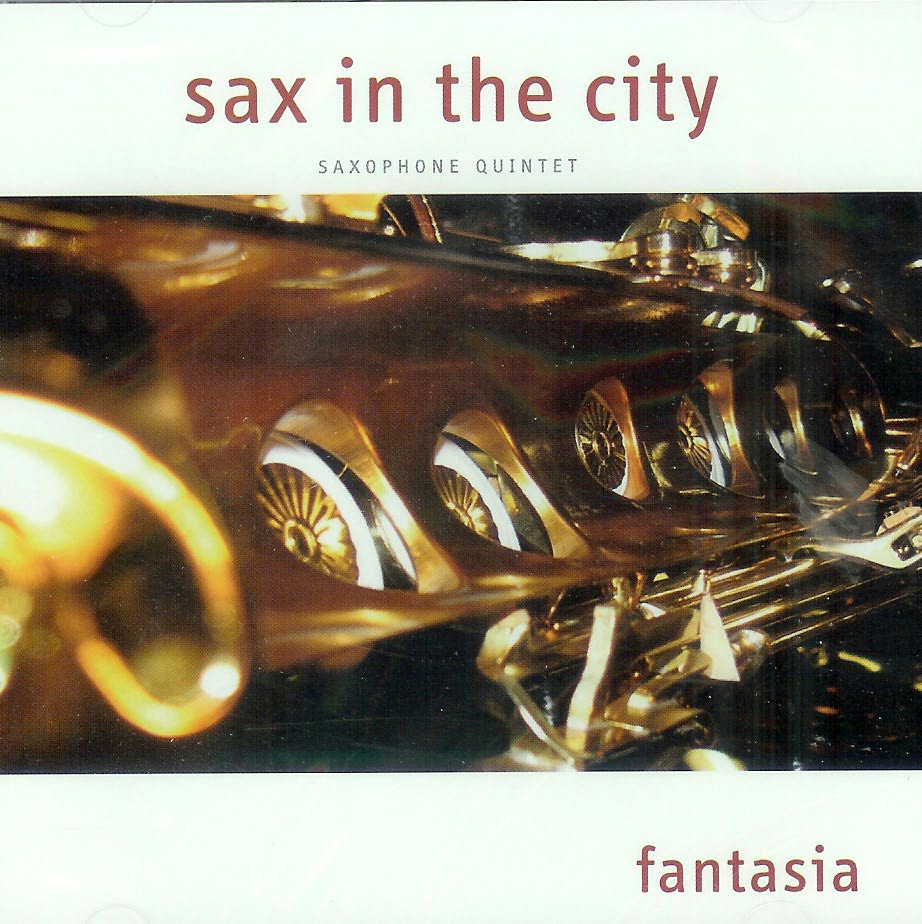 sax in the city
Amanda Music 2006 (AMA 0601)
Andreas Burckhardt (as, ss, didjeridoo) Jonny Möller (as, ss, perc.) Hanne Rømer (ts, voc), Anselm Simon (ts, ss, cl), Edgar Herzog (bs, bass cl)
One saxophone ensemble – five individuals and their glorious instruments: sax in the city is both musical fireworks and an experimental journey – and it is grooving!!!
Walking with the slow Turtle
Hanne Rømer & Marietta Wandall Duo
Amanda Music 2005 (AMA 05001)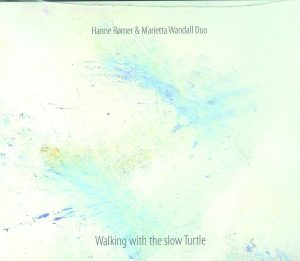 "WALKING WITH THE SLOW TURTLE" er på samme tid afvekslende, nuancerig, personlig, intens, ekspressiv, blid og poetisk, smuk og overraskende. Musikalsk crossover der bygger bro mellem jazzen og den klassisk europæiske musiktradition, men også foretager afstikkere undervejs til bl.a. etnisk musik, folklore og klanglige såvel som rytmiske eksperimenter. 25 års sammenspil giver musikken en fortrolighed og en frihed der rummer det modne menneskes (den modne musikers) evige søgen efter det ubesværede, ægte og elegante musikalske forløb, der griber nuet og slår til.
Kan høres på Spotify eller YouTube.
Everything you wanna know about Spring
Hanne Rømer/ Mads Granum Quartet
Amanda Music 2004 cd & art book (AMA 0401)
Musicians: Hanne Rømer, vocals and saxophones; Mads Granum, piano; Jesper Bodilsen, bass; Alex Riel, drums; Guests: Vincent Nilsson: trombone. Sandra Hempel: guitar; Charlotte Hallberg: pan flute. Markus Zell: cajon.
The German painter and sculptor Milan Drews translated spring sensations into pictures that round off the listening pleasure together with the lyrics of the songs. 2004
Walking with the slow Turtle Amanda Music (AMA 05001)
The 4th cd with Hanne Rømer and Marietta Wandall – playing their own compositions, celebrating creativity and a long and on-going togetherness.
Between Pain And Joy
Hanne Rømer & Marietta Wandall Duo
Amanda Music 2002 (AMA2002)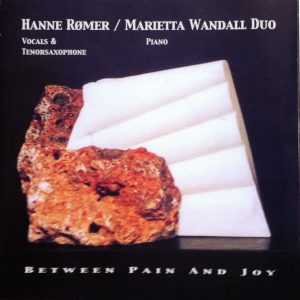 Hanne Rømer (saxophones, vocals) and Marietta Wandall (piano)
"Distinguished duo. On this new cd, you´ll find compositions of a very high and unmistakably distinctive character, that successfully builds a bridge between the European classical tradition and jazz".
Boris Rabinowitsch. 3-8-00 "Politikken"
Rytmisk hørelære 1 og 2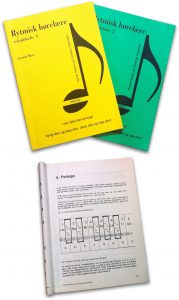 Lærebøger i rytmisk hørelære for mindre grupper på musikskoler, efterskoler, højskoler og gymnasier.
En samlet og let tilgængelig indføring i den rytmiske musiks grundbegreber. Forstå musikken gennem øret og kroppen.
En "rytmisk" hørelære fordi den vedvarende pulsfornemmelse er et must i alle øvelser. Styrker ikke blot den intellektuelle udvikling og forståelse, men også den motoriske.
Vi præsenterer det kromatiske Do-system, fordi det er et stykke værktøj der lukker øret op – tvinger den musikstudernede til at bruge stemmen – fordi det gi'r mulighed for at synge alterationer og kromatik – og fordi det er kønnere at synge på do, re, mi end på tonenavne og trinbetegnelser.
Formålet er at styrke det indre øre til at kunne:
– skrive egne ideer ned
– improvisere
– arrangere
– lytte soloer af
– transkribere hele arrangementer
og meget mere.
Børn synger år 2000 ind
Jomfru Fanny Bigband og børn fra Aabenraa
Amanda Music 2000 (AMA 2001)
Live recording from the concert in Aabenraa: The stage is set. At the back there is a 16m broad stairway of 6 to 8 steps on which 350 children stand throughout the performance. They are arranged according to their singing voices, with 40-60 of them, who have been trained in part-singing, forming a filled half-circle in the middle, and the rest standing on both sides…The Big Band composed of 20 musicians sits at downstage left with the vocal soloists to the right. 2000
EARLY SPRING
Hanne Rømer / Mads Granum Quartet
Amanda Muisc 1999 (AMA 9901)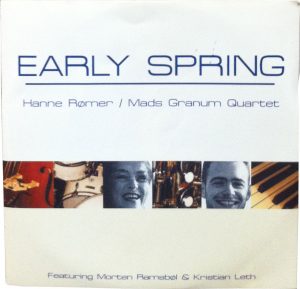 Hanne Rømer/Mads Granum Quartet plays jazz standards with Morten Ramsbøl bas, and Kristian Leth, drums. Per Calum, "Jyllandsposten" wrote: "Hanne Rømer can sing. She´s got good phrasing, enunciation, and rhythm as well as a pretty voice. She also plays an impressive solid tenor and soprano sax when she needs to give her vocal chords a rest." 1999.
Come Rain or come Shine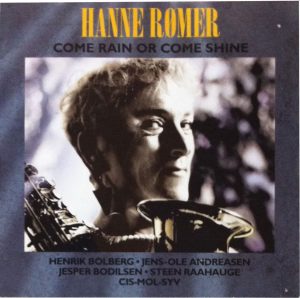 Hanne Rømer Quartet
Amanda Music 1994 (AMA 9403)
Get ready to cover a lot of ground. The ten tasty numbers played by Hanne Rømer Jazz Quartet, with specail guests, trumpeter Henrik Bolberg and the choir "Cis Mol-Syv", encompass the 50's and the 90's, samba and be-bop, Bornholm and L.A. and most anything in between. Musicians: Jens-Ole Andresen, piano; Jesper Bodilsen, bas; Steen Raahauge, percussion. 1994.
AMETYST
Hanne Rømer & Marietta Wandall duo
Amanda Music 1994 (AMA 9401)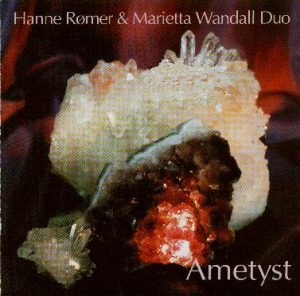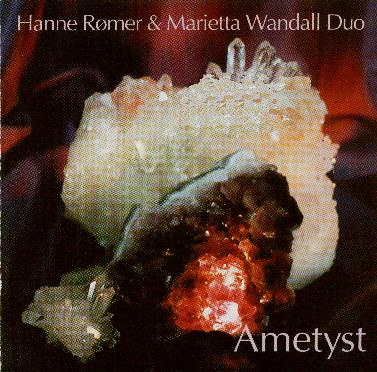 Hanne Rømer & Marietta Wandall, play their own compositions based on variuos inspirations from classical impressionism over ethnic influences to the groovy stiles in different jazz stiles. 1994.
AKIJAVA
Hanne Rømer & Marietta Wandall Duo
Music Mecca 1990 (1012-2 Music Mecca)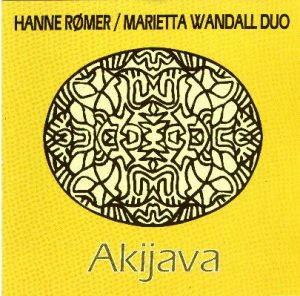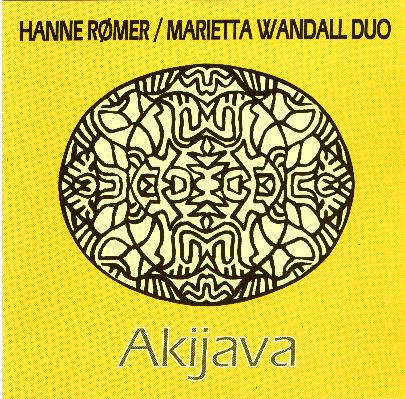 The summer 1990 the duo released their first cd: "Akijava", recorded and mixed at Rainbow Studios, Oslo 1st & 2nd September 1989 and February 3rd & 4th 1990.
Hanne Rømer and Marietta Wandall started their duo in 1978. During the years they have created and developed their own very personal "sound scape" based on original compositions and sonorous improvisations. The music on this album can be described as a combination of inspirations from jazz and classical music, with a touch of ethnic music as well.
LP'er fra 70'erne – kan muligvis findes antikvarisk 🙂